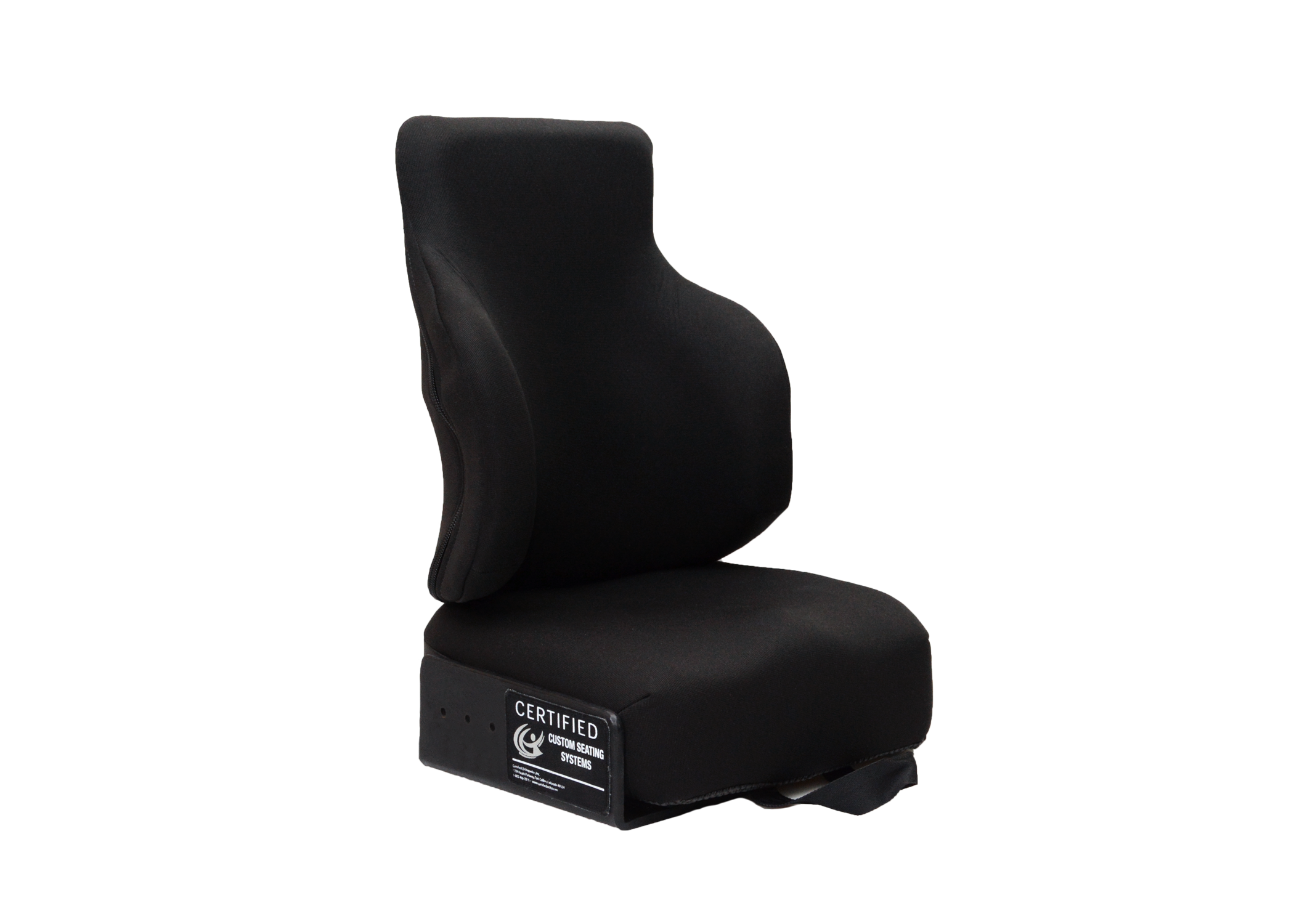 Pictured: Combined Package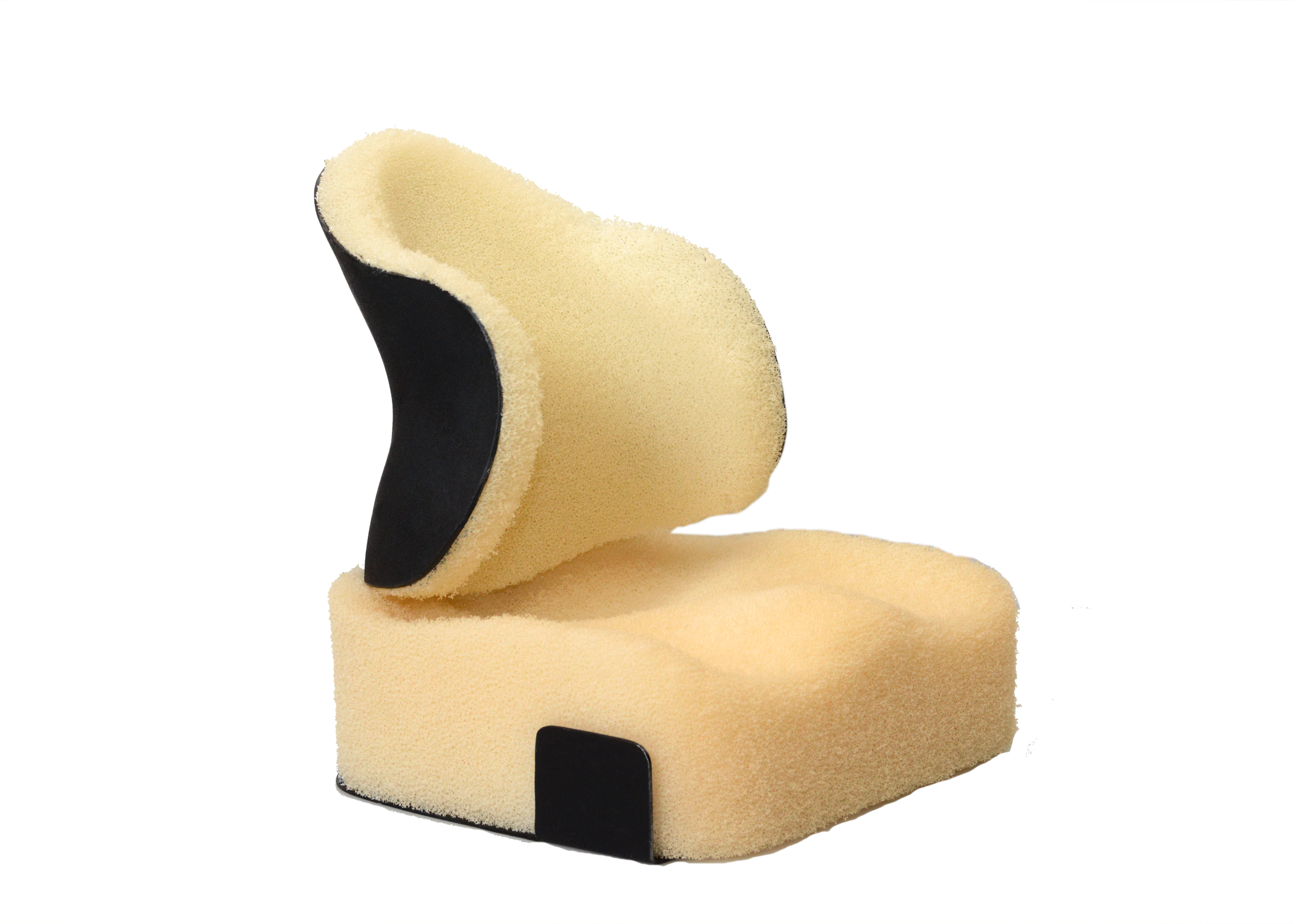 Pictured: Ultra-Lite System
Z-Axis Custom Seats and Backs are designed and made to accomplish positioning in a total contact fashion. Thus, reducing pointed pressures while aligning all asymmetry with functional range and supporting fixed contractures.
Seats and backs are offered with a wide variety of material options, mounting options, and positioning choices to address individual patient positioning needs. Choices include light weight fabrication options, material selection, various foam densities and materials, air flow options, interface options, growth options, and integration into equipment.
Z-Axis backs and Z-Axis seats are sold separately, but can be integrated into one system.
Mounting choices including the V-Trak system allowing Z-Axis backs to be attached to any wheelchair base. System also allows for fixed mounting, removable mounting, and mounting to custom Z-Axis Cushion system.
Whether there is acute or functional seating issues Certified Adaptive, Inc. has custom options that will fit your clients needs.
Simply mold and capture shape with the Z-Axis Scanner and email or upload your file. Any desired modifications can be selected and achieved through the Z-Axis Technology.