Certified Sleep System
The Dynamic Recumbent Sleep Orthosis (DRSO) is a custom to measurement sleep system designed to maintain proper postural alignment during the sleep cycle. This sleep system addresses proper positioning needs for clients with physical disabilities throughout the night and/or alternative positioning option outside of the wheelchair seating system.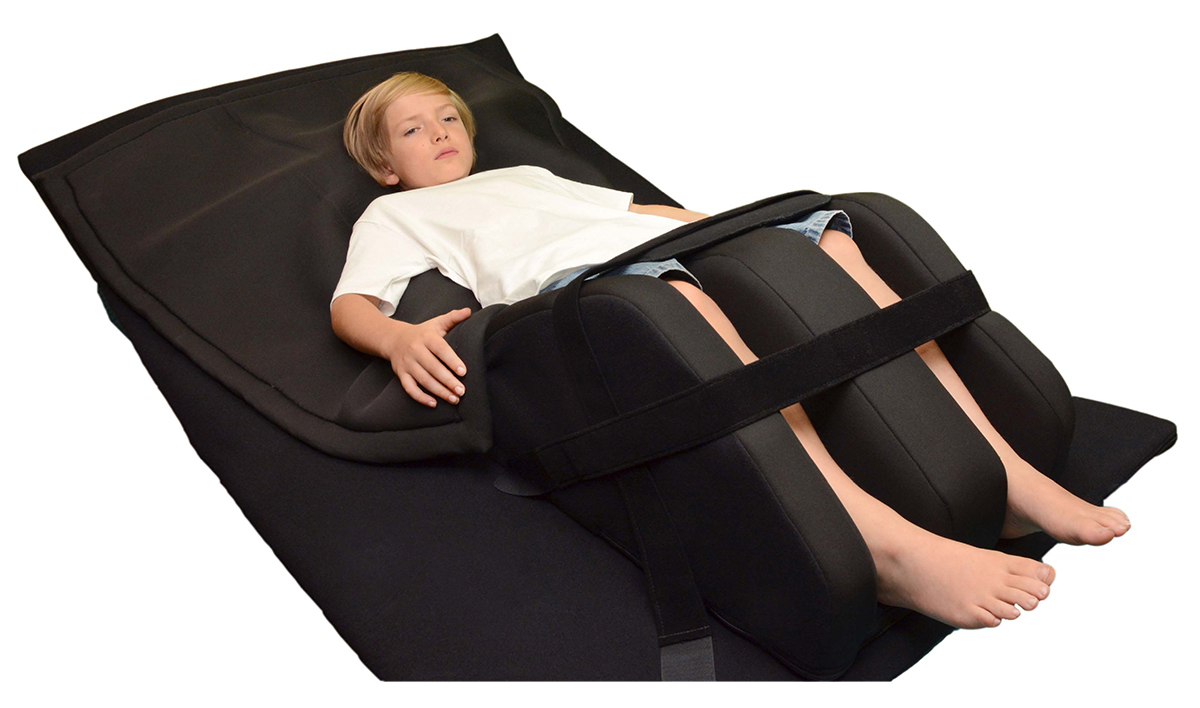 Through our work with custom seating clients and addressing positioning needs in their wheelchair equipment, it became increasingly apparent we were maintaining proper positioning only while these clients were in their seating system which equaled approximately 6 to 8 hours per day. This left up to 18 hours per day where the clients were in other positions which could result in further positioning issues and/or increased health risks.
Proper positioning goals with the DRSO include:
Quality and duration of sleep,
Safety during sleep (i.e. respiratory needs),
Decrease the development of orthopedic deformities through properpositioning throughout the sleep cycle.
Realizing the needs our clients had for positioning throughout the night, and even during nap/down times the DRSO was developed. The system was developed with a few key principles in mind;
The system needed to be custom in nature to achieve an optimal fit.
The system needed to be easily adjustable to achieve optimal positioning, positioning changes, and to accommodate growth.
The system needed to be lightweight and mobile for easy use in different settings (i.e. home, schoul, travel, or for different caretaker situations).
The system needed to be easily cleaned and maintained.

With these goals in mind the DRSO:
Is ordered utilizing a simple custom to measurement form.
The system is modular allowing for infinite adjustability and accommodates growth/changes.
The system incorporates lightweight materials and is designed to easily transport and use in multiple settings.
All interface materials are constructed as a zip off machine washable cover system.
The "bedding" is made from Hyper-Dri foam which is an extremely light weight material that is porous and allows liquid and air to pass through easily and is made with an antimicrobial additive. This material is also washable and can be submerged and washed in bath tub.
Components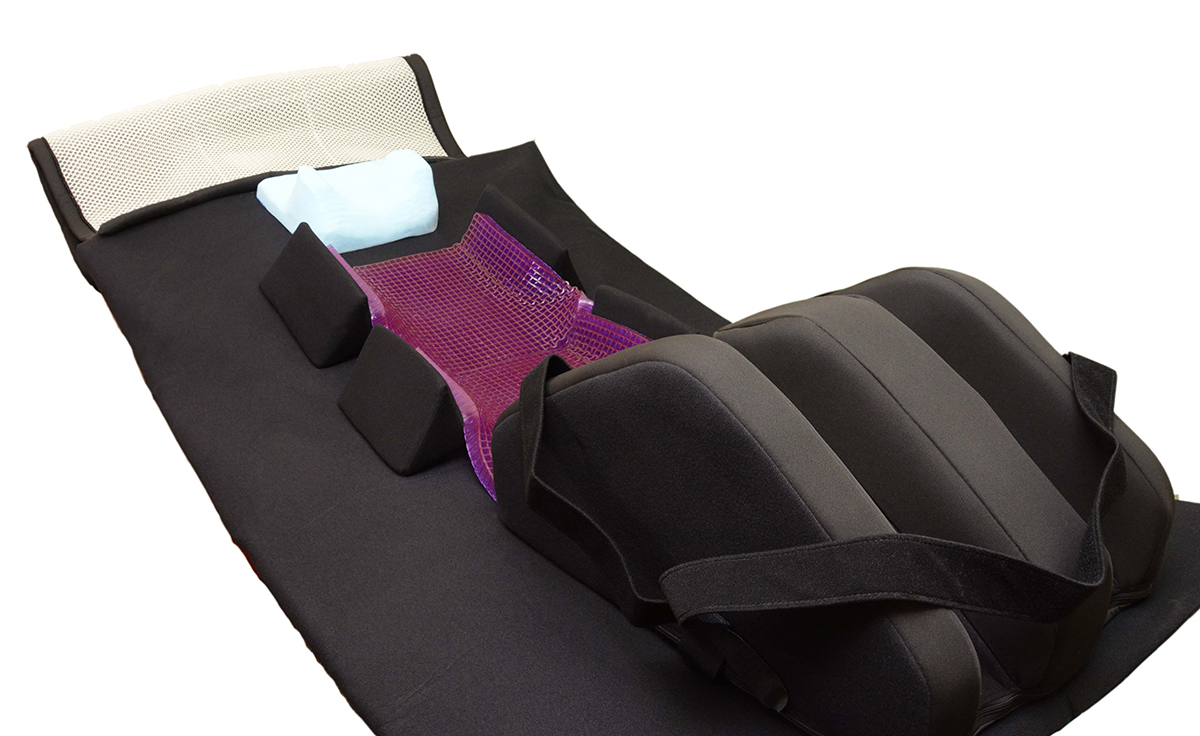 Custom Dynamic RSO Base Kit Includes the Following:
(1) each Foam Base pad with Velcro compatible cover, Zipper and Carry Handles
(1) each Rectangular or triangular leg positioning block
(1) each removable Abductor control pad
(2) each Adductor control pads
(2) each plantar flexion control foot pads for Rectangular leg block
(2) each 1/4" plastic side panels with pile Velcro top and bottom for straps
(1) each Breathable Air-Mesh body interface mat
(2) each Equa-Gel pad
(4) each Velcro compatible wedge style torso positioning blocks
(3) each leg straps, one with Thigh Pad
(1) each body positioning wedge, top portion with Velcro Compatible Cover
Head Rest Pad
Head Rest Wedge Positioning Pads
Options

Order Form

Documents

All Options are located on order form

Warranty Information
General Care and Use
ICD-10 Codes